This store requires javascript to be enabled for some features to work correctly.
Pls Go To The Bottom Of The Page To PAY
Model: LY-54K3SClick to Learn More 👉

FAQS About Cavitation Machines
40k Cavitation for Cellilute Slimming
Tripolar Radio frequency for Face and Eyes Lifting 
Quadrupole Radio  Frequency for face and Small Area of Body slimming
Sextupole Radio Frequency for Body Contouring 
Led laser for arm, leg, waist slimming, tightening
Cavitation Radio Frequency  Lipolaser Machine Theory
1.With a collective strong sound wave head, a strong sound wave of 40000HZ may be emitted to vibrate fat cells at top speed and produce numerous vacuum air pockets inside and outside the fat cells, robustly impact fat cells to generate introverted blast and disintegrate triglyceride into glycerol and free fatty acids.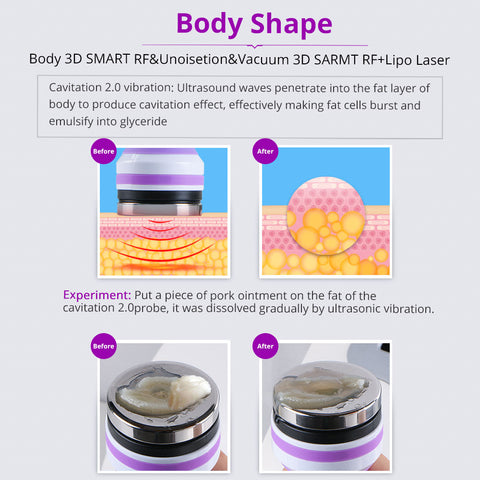 2. Radio Frequency waves at a frequency of 1MHZ are used for exhausting the integrated glycerol and free fatty acids through hepatoenteral circulation. Finally, vacuum Radio Frequency and energy electrodes are used for positioning and tightening fat. In physics, it is known as "cavitation". Micropore introverted blast inside and outside cells may lead to enhanced molecular motion and a higher energy level and this will finally cause fat cell rupture and there to achieve the effects of body building and losing weight.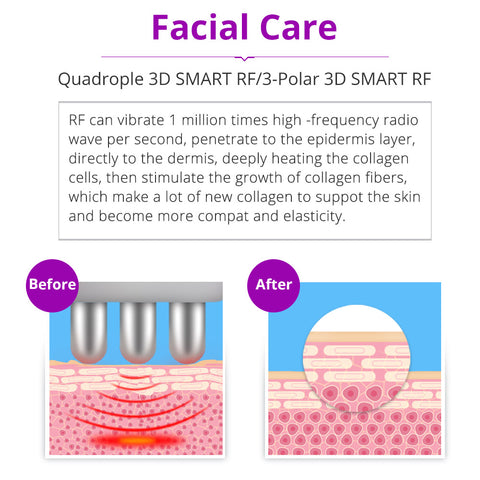 3.The laser penetrates the layer of fat making fat from adipocytes (fat cells) pass into the interstitial tissue eliminated naturally by the body. The treatment session lasts for 10 minutes per zone and recommends a weekly session for 8-10 weeks. LipoLaser is described as laser-assisted lipolysis (the breakdown of stored fat in fat cells) or non-surgical liposuction. It can be used on the waistline, abdomen (middle and lower), back (upper, middle, lower), buttocks, thighs, arms, and underarms.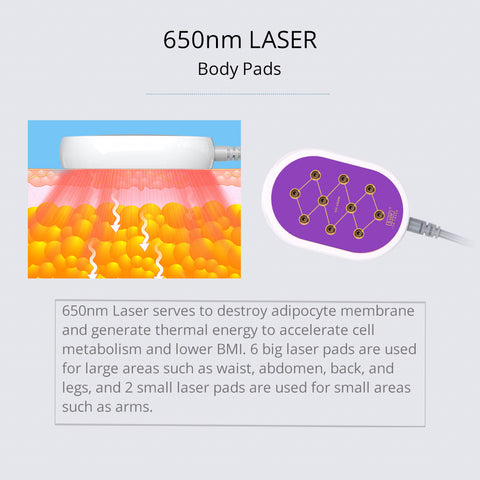 Lipo Laser Machine At Home
Led laser (or laser lipolysis) is a revolutionary treatment for the removal of excess fatty tissue in areas that are normally resistant to dieting and physical exercise.

The led laser body sculpting procedure uses a 635nm-650nm led laser that heats the fat cells in the targeted area causing them to break down. Over a short period of time, the fat deposits are simply absorbed and expelled through our body`s natural metabolic process. During the procedure, the laser seals off minor blood vessels significantly reducing bruising and patient downtime. The introduction of heat into the treated area stimulates collagen production to give a smooth, tightened, and sculptured result.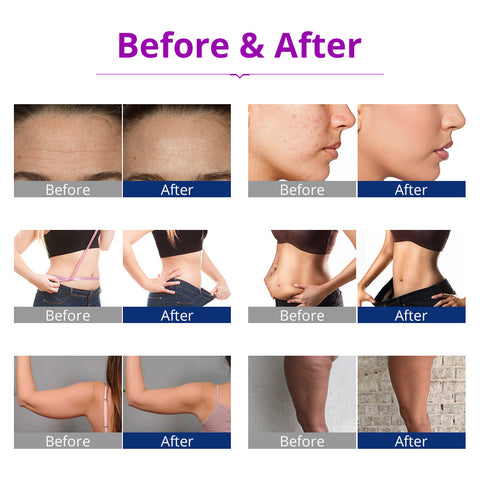 Benifits Include
A. Safety
Unoisetion New Cavitation Technology--Annoying noise in ears caused by cavitation will be reduced 3 times, the clinical data indicated, more comfortable weight loss experience for you

B Intelligence
Intelligence frequency adjustment technology can adjust the frequency according to the temperature of the derma during fat dissolve, people will not feel hot during treatment.

C Long lifespan
As we all know, the hotter the cavitation head, the shorter the lifetime for the cavitation head, so about 10 times the working time can be prolonged by this new intelligence frequency adjustment technology and resulted in much money can be saved

D Incredible Results
On the other hand, the output power will be enhanced and its effective result can be seen fast

E. Digitization calibration
Unoisetion utilizes the intelligent calibration technology what means it can adjust the frequency during the whole treatment and calibrate the error of frequency by itself to make the output frequency keep the same frequency as before, in this way, the unoisetion cavitation will make the result of body shape more effective(3 times as long as normal cavitation) and the handles` lifetime will be 10 times more than normal cavitation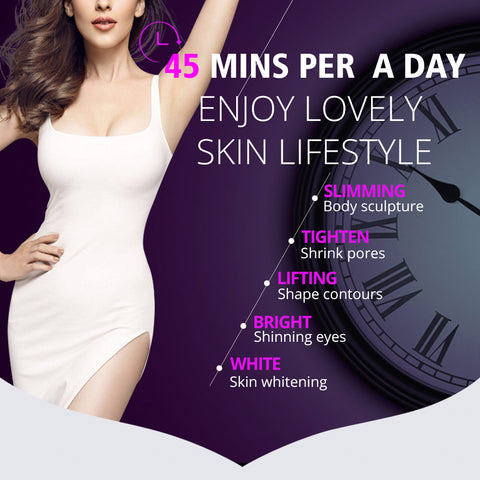 Cavitation Body Slimming Machine Parameters
Unoisetion 40K Cavitation Handle*1
Frequency:40KHz
Power:20W
1*Sextupolar 3D Radio Frequency Handle for Body
Frequency:1MHz
Power:50W
1*Quadrupole 3D Radio Frequency Handle for Face and Body
Frequency:1MHz
Power:50W
1*Three pole 3D Radio Frequency Handle for face
Frequency:1MHz
Power:30W
8*Led laser
wavelength: 635nm ~650nm
Power of each light: 5mw
Energy output :50 x 5mW =250mw ( 6 big pads *10 light/each+2 small pads * 1 light/each)
Mains power output: 100VA
1*Set Belts
1*Power cord Power Supply Cord( Both 110v and 220v voltage (frequency: 50/60Hz) version are available. Also we stock the USA, UK, AU, EU plug to suit the country all over the world.)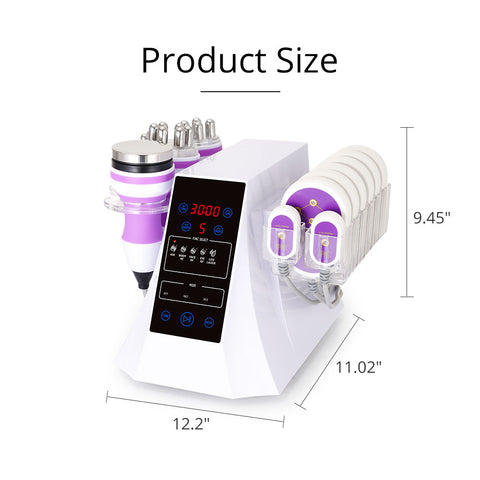 How can I use face Radio Frequency handle to do treatment?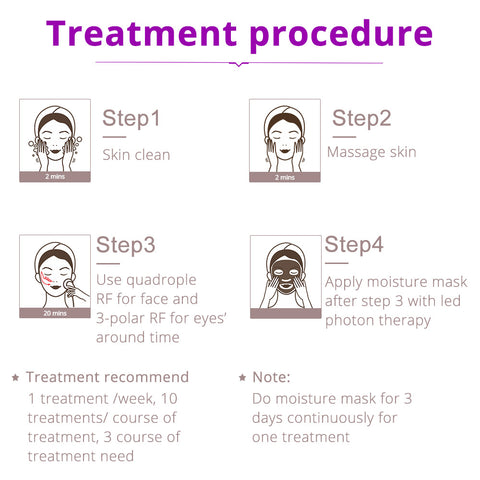 Will gel or cream clog the vacuum handle?
You can use gel and cream when using vacuum handle, but remember clean it in time after use. Use hot towel to clean the handles, do not use alcohol.