This store requires javascript to be enabled for some features to work correctly.
Description:
Discover transformation with our 6-in-1 Cavitation Machine. This all-inclusive device combines ultrasonic cavitation, radiofrequency, vacuum therapy, bipolar RF, bio microcurrent, and cold therapy. Sculpt your body, tighten your skin, and rejuvenate your complexion effortlessly. Elevate your beauty regimen with this versatile solution for a more radiant and confident you.

Handles include:
-Suction & RF
-Ultrasound Cavitation RF
-Bipolar, 3-polar, 4-polar, and 6-polar handles
Notice: 
In stock from the US warehouse, shipping time is 3-7 days.
Are You Looking For an Ultrasonic Cavitation Machine?

>The first ultrasonic cavitation machine in your start-up spa
>An ultrasonic cavitation machine suitable for starting your cavitation body sculpt training class
>Or an economical self-use cavitation machine?
Here is the 6 in1 Ultrasonic Cavitation Machine Right for You!
This 6 in 1 cavitation machine is one of our most classic and best-selling machines. It is sold to spas, training institutions, and individual users' homes around the world. Many people use it as their first cavitation machine because of its favorable price and versatile features.
Why Choose This 6 in1 Cavitation Machine?

Cost-effective
Features-rich
User-friendly
Functions of 6 in1 Cavitation Machine
Breaks fat cells down into a liquid while leaving surrounding tissues intact by cavitation.
It can be used on virtually any area of your body where you are carrying extra weight.
There is no downtime, and the only thing you will need to do to prepare is to drink plenty of water.
During and after the procedure, you should not experience any discomfort.
 -Buttock Lifting/ Belly Fat Loss/ Tighten Arms 
 -Reduce Wrinkle/ Lift Eyes Sagging/ Remove Eyebag Dark/ Lift Face
 -Remove Cellulite, Body Contouring
What Handles Dose This 6 in1 Cavitation Machine Have?
40K cavitation handle use ultrasound to burst fat cells. Fat is broken down and metabolized out of the body to reduce fat.
Vacuum & Radio Frequency Handle
This handle combines vacuum and Radio Frequency. It is suitable for massaging the body before or after cavitation therapy. It can relax muscles, improve blood circulation and help with body shape.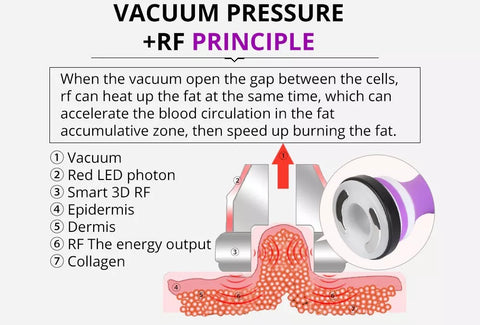 This  6in1 cavitation machine comes with three Radio Frequency handles of different sizes for the body, face, and eye around. It can stimulate collagen regeneration to achieve the effect of skin rejuvenation.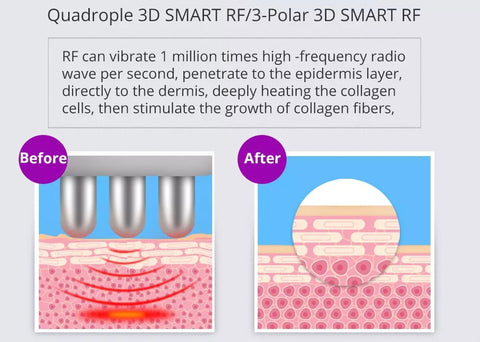 Shrink fat cells, help with body slimming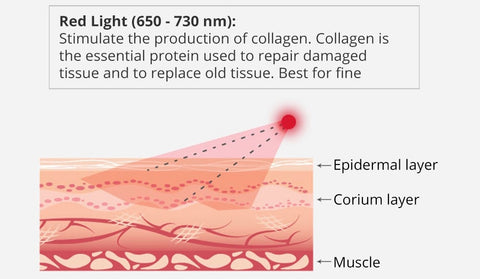 What is Ultrasonic Radiofrequency Cavitation Lipo Laser Treatment?
The fat is stored in special cells, and This Lipo Cavitation Radio Frequency Lipo Laser adopts the latest low-frequency wave of ultrasound cavitation 2.0 technology- unionization to lipolysis the fat cells into soap particles, and then metabolism it into a liquid after focusing on and destroying the fat cells in the target area. The fluid is then easily removed from the body through the lymphatic and urinary systems.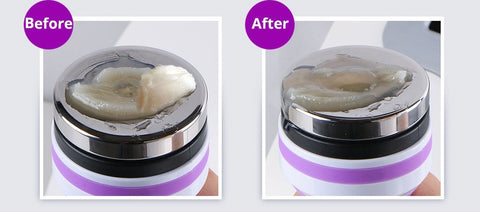 Benefits of Lipo Cavitation Machine
Safe, minimally
An invasive procedure, it uses low levels of visible lipo laser to create a safe and painless stimulation
Easy to operate
Treatments are passive and require only the correct positioning of treatment pads, it will not compromise office staff time or productivity, won't affect life and work after treatment, fast healing time
Treat all skin types
Treat most parts of the body such as the neck, breasts, back, belly, waist, bottom, and arms
How Long Are the Cavitation Treatments and How Many Should I Have Done?

Each treatment lasts about 

30 to 50 minutes



 Recommend every 72 hours to allow enough time for the fat to be completely removed from the body.
Although you can have up to 12 sessions, most customers will do anything between 8 and 12 before reaching the desired result.

Do I Need to Do Anything Before or After the Cavitation Treatments?

Drink plenty of water (at least 1.5 liters) within 1 hour before treatment, and please drink 1.5 liters after treatment immediately.
We also recommend that you eat less low-calorie food at least 24 hours before eating, and minimize your intake of carbohydrates and fats.
This will help burn any fatty acids and glucose in the body.
After treatment, you will need to perform full-body vibration training and light exercise to help the fat escape through the lymphatic system.
How Much Weight Can I Lose with Lipo Cavitation Machine?
Usually, you can expect 

1 to 2 inches of fat loss after the first treatment

 

and up to 2 inches of loss after each subsequent treatment.

Body Sculpting Treatment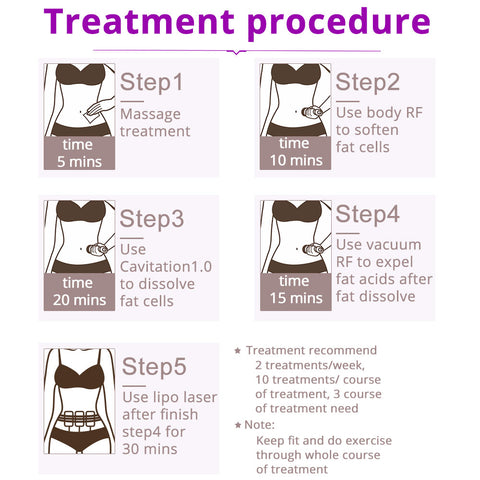 Face Skin Care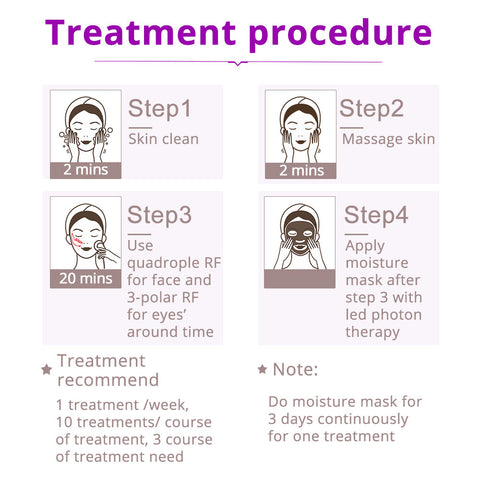 Specifications
Uoisetion 40K Cavitation Handle
Frequency:40KHz
Power:30W

Sextupolar 3D RF Handle for Body
Freqeuncy:1MHz
Power:67W

Quadrupole 3D RF Handle for Face and Body
Freqeuncy:1MHz
Power:57W

Three-pole 3D RF Handle for face
Freqeuncy:1MHz
Power:35W

Vacuum Biploar 3D RF Handle
Freqeuncy:1MHz
Power:75W
Vacuum: <-55 cmHg
Airflow: >10L/minute
Noise level: <60dB (30cm away)

Light wavelength: 635nm ~650nm
Power of each light: 5mw
Energy output :64 x 5mW =320mw ( 6 big pads *10 light/each+2 small pads * 2 light/each)

Dimensions (when installed): 13.6*16.1*15 inch
Net Weight: 6.7 kg
Gross Weight: 7.5 kg
Input Power: AC 110 V/220 V 50/60 Hz
Display: Touch Screen
Package Listing
1 x Lipo Cavitation RF Lipo Main Machine
1 x 40KHz Unoisetion Cavitation Handle
1 x Vacuum Bipolar SMART 3D RF Handle
1 x Three-pole SMART 3D RF Handle for Face and Eye Around
1 x Quadrupole SMART 3D RF Handle for Face and Body
1 x Multipolar SMART 3D RF Handle for Body
6 x Big Lipo Paddles
2 x Small Lipo Paddles
1 x Power Supply Cord
2 x Fuse1 x Holder
6 x White Seal Ring
1 x Cotton Filter
1 x Long Bandage
2 x Medium Bandage
2 x Short Bandage
Ultrasonic Gel ( Can be used with cavitation treatment)
Click on the picture to order Gel as well!

Cellulite Cream (Use it with Cavitation/ Radio Frequency/ Vacuum to achieve a better slimming effect)
Click on the picture to order Gel as well!