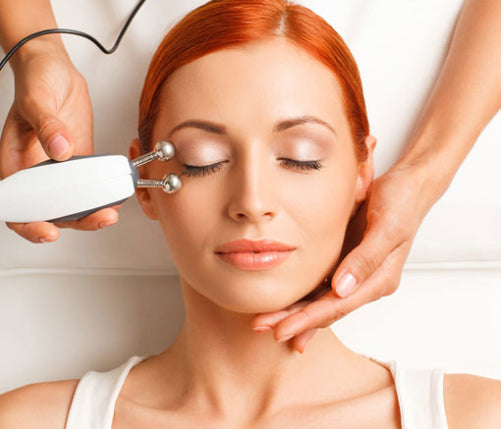 Radio Frequency For Skin Tightening Lifting Treatment
Radiofrequency therapy, or RF for short, is a non-surgical and non-invasive treatment for skin tightening and lifting.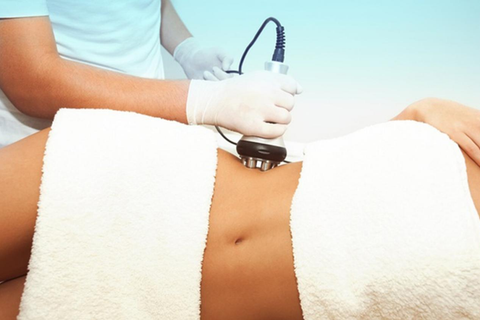 The use of RF machine can promote the metabolism of tissues in the body, burn cellulite, cause fusion of fat particles at different depths and impacts, and rapid expansion and heating beyond the limit of elasticity resulting in cell fragmentation, which not only consumes fatty acids but also rapidly reduces the size of cellulite.

(Ultrasonic Cavitation Weight Loss Therapy Anti Cellulite Fat Burner Home Device)
This treatment procedure uses energy waves to heat the dermal layer of the skin. This heat stimulates the production of collagen. Collagen is the most common protein in the body that makes up the framework of our skin, and collagen tightens our skin.
As a person ages, around the age of 35-40, the amount of collagen produced by the body's cells becomes less and less, and this leads to a situation where the skin will sag and grow wrinkles.
Nowadays, radio frequency therapy is widely used to treat skin laxity and eliminate wrinkles. In this blog, we will answer the various questions that most people have about this cosmetic treatment.

How Does Radiofrequency Skin Tightening Work?
Radiofrequency skin tightening, or RF treatment, is a non-invasive treatment that some doctors perform in their offices, and there are also many salons that are currently using RF cosmetic machines for this purpose.
The treatment procedure uses a handle that is connected to a machine that generates radio waves. They place the handle on the area you want to treat and massage it, applying the radio waves to your skin.
The heat emitted by the radio waves in the handle will encourage your skin to produce more collagen. This treatment also accelerates cell renewal, so over time, the treated skin becomes firmer and more elastic.
Each treatment session takes about 30 to 90 minutes, depending on the size of the area of skin you want to treat. Your discomfort during the treatment will be minimal and it is painless.

What can be treated with radio frequency(RF)?
Radiofrequency treatment is an effective method used to lift and tighten the skin, It is a safe, non-invasive anti-aging treatment for many different areas of the body. It is used to reduce wrinkles and burn fat, it can help us to enhance the condition of the skin in various parts of the body and can treat areas such as the face, legs, abdomen, arms, chin, buttocks or bust line.

What Are the Benefits of RF Facial Skin Tightening?
Two of the most obvious benefits that RF treatments offer us are skin tightening and skin smoothing - which means that RF treatments can remove wrinkles. But there's more to radiofrequency treatment than that; radiofrequency is multipurpose.
Studies have shown that one patient's signs of sun damage improved significantly after a few months of RF treatment. This is certainly good news for many people who have photodamaged skin.
Many others are currently struggling to treat dark spots, sun spots, and other effects of the sun. Most people think it's the loss of collagen that causes aging, but UV rays actually have a big impact as well. Radiofrequency technology is a great way to mitigate the damage that the sun can cause to your skin.

Deep in the skin, in those areas invisible to our eyes, a scaffold of collagen and elastin supports the dermis and epidermis. This structure keeps our skin soft, firm and supple.
However, starting around the age of 25, the natural collagen within our skin is slowly lost over time, an effect of the body's processes slowing down. This also causes the scaffolding of collagen and elastin to weaken and eventually break down.
The bad thing is that the cells on the surface of our skin do not renew as quickly as they did when we were younger. The result of this problem is dull, sagging and wrinkled skin.
Using radiofrequency treatment to the rescue not only tightens the skin but also restores maximum facial contour. Radiofrequency treatment promotes collagen regeneration to create firm, youthful skin, it is also particularly suitable for the chin, neck and jawline, tightens sagging skin and eliminates bags under the eyes, fine lines under the eyes and wrinkles on the forehead.

It can brighten and rejuvenate skin, remove wrinkles, tighten skin, shrink pores, lighten dark circles, eye bags and crow's feet, get rid of yellow skin, get rid of facial edema, enhance facial lines, and get rid of neck wrinkles. 
As mentioned above, radiofrequency treatments promote the body's production of new collagen and elastin. With these effects, the skin that was damaged is replaced with new, healthy skin. These regenerated cells are also naturally firmer, but they are not created overnight.
Most patients desire a slow improvement in their skin problems, and they want to look better while looking like themselves. Therefore, they are looking for subtle changes rather than sudden shifts, and RF treatments provide just those results.
Radiofrequency treatments can also slowly fade those fine facial lines that make you look older. Each treatment builds on the previous one, so as your treatment plan progresses, fine lines will become less and less visible and you will gradually look younger.
Due to the increase in collagen and elastin, the improvements to your skin from RF treatments will be long lasting. Some facial treatments only stimulate the facial muscles or only temporarily plump up the facial tissue; unlike these facial treatments, radiofrequency treatments trigger the internal healing process of the skin, and collagen is inherent and can last. As a result, the results you get with radiofrequency treatments can last up to two years.
Short single treatment time
The average time for each treatment is 30 to 45 minutes. The aesthetician will apply a protective gel to your skin and then use the RF handle to massage and move around your face with great efficiency. It is important that your treatment is unique to you and that we customize the depth of heat that suits your individual needs.
The non-invasive and gentle procedure of RF therapy is one of the most attractive benefits. It does not damage the top layer of your skin the entire time, from the time the energy heats up to when it finally tightens your skin. For patients who cannot accept needles, RF therapy bypasses the treatment tools they fear.
All patients who have undergone the treatment report that the entire session is relaxing, they describe it as a hot stone massage for their face, and some even fall asleep during the treatment. Plus, there is no downtime after the treatment, you can go right back to your life without covering up your skin or going home to rest.
Radiofrequency treatment can also be used on the body. Not only does it improve the loose and sagging skin on your body, it also eliminates cellulite in different parts of the body, and the energy is directed at the fibrous tissue. So, therefore, say goodbye to sagging skin, cellulite and wrinkles with radiofrequency treatment.
Radiofrequency is a safe non-surgical treatment without anesthesia, it is non-invasive and does not require cutting, no scars and no downtime after treatment.
Some people believe that RF increases the risk of cancer. However, radiofrequency treatments are cleaned and highly controlled by the U.S. Food and Drug Administration. Beyond that, there is no clear evidence of a relationship between cancer and radiofrequency. Therefore, radiofrequency treatment is a safe and effective treatment method, and patients can safely undergo the related treatment.
Radiofrequency skin tightening before and after

What should pay attention to when doing RF treatment?

You need to apply the gel or serum evenly on the location to be treated before operating with the handle.
During application, one needs to start with low energy. We recommend trying the proper energy level on the back of the client's hand before using it on them.
The use of essential oils as a medium is prohibited.
During operation, it is necessary to wait until the negative pressure head is on the skin before starting to pull the handle. Please turn off the instrument probe when not using the machine.
RF Treatment Time and Prices
RF treatment time varies from approximately 30-60 minutes, depending on the size of the treatment area chosen by the patient. We recommend approximately 6-10 treatments with a 1 week interval between each treatment to achieve optimal results. This will also require further follow-up treatments depending on each individual's desired body type and results.
The cost of radiofrequency treatments will also vary depending on where you receive your treatment. In most areas, RF treatments range from approximately $250 to $350 per person per session. It is recommended that you consult a professional aesthetic facility or hospital to research and weigh your final options before undergoing treatment for specific treatment prices.