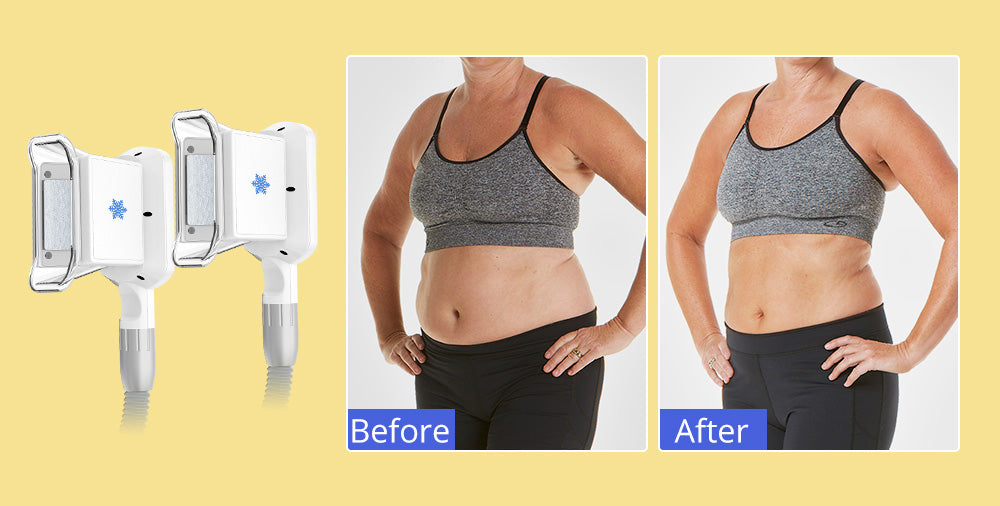 Does Fat Freezing Work & How Many Fat Freezing Sessions are Recommended?
Does fat freezing work? Why does it seem like this treatment is not working for me? This article will answer your questions. 
There are some recommendations to the Suerbeaty Fat Freezing Machine in the article.
We now lives in a world in which there is great inclusiveness. You can find something attractive about slim guys and also there is a great deal of amazement to be explored in fat people. Still, to lose weight or fat is still the lasting demand of many people, both for men and women.
In addition to the time-consuming exercise and unhealthy dieting, many people choose medical fat removal approaches that haven been proven to be effective.
When it comes to medical fat removal, the first thing that comes to people' mind is the liposuction which is widely known by many. But after all, it is a surgery and the risks still exist. Since surgery is risky, here let's talk about one of the non-invasive approaches: Fat-Freezing.
The science behind the fat-freezing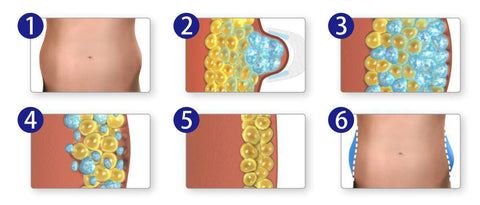 Fat-freezing must be effective as it works to freeze fat cells and promote the apoptosis of fat cells which will then be metabolized. But one should take repeated treatment sessions to achieve his purpose. After all, the human body has the ability to restore its normal function, and it takes some time for metabolism of fat cells. The treatment results will be noticeable in 1-2 months after the treatment. The effectiveness of fat-freezing treatment has been confirmed by many studies, which is actually not complicated, so there is no need to worry that the treatment is not effective.
Why there is some group of people thinking this treatment is ineffective despite the proven effectiveness?
1. Not enough treatments. Although it is said that the effects can be seen in one month after one treatment, it takes about three treatment sessions for the users to see the obvious results on same area. 
2. Not enough areas to receive treatment. Only subcutaneous fat cells of the target area can be reduced while the surrounding fat cells remains unharmed. If you want to get rid of belly fat, you need to have the handpiece move on every inch of abdomen to see satisfactory results as the belly area is large and a fat-freezing machine is usually equipped with only two handle.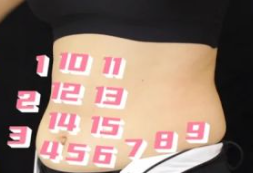 Typically, a beauty salon will charge you for the fat-freezing treatment according to the number of target areas. Up to 15 target areas on abdomen will be considered as being chargeable. And on average, 3 treatment sessions or more are needed for the users to see ideal results on the same area. 
Some may be wondering whether there is a fat-freezing machine that enables big-size treatment in one treatment session. Of course there is, just read on.
Can you do fat freeze treatment at home?
If the fact is that repeated treatment sessions are necessary and the price tag for one of them is hefty, buying a fat-freezing machine for home use is quite money-saving. It sounds reasonable, but if you are an ordinary buyer without proper training, we recommend that you should think twice before using it at home. The reasons for that will be mentioned below.
Is this treatment painful?
Being a non-invasive treatment, fat-freezing still may cause some pains. There are three stages in which you will experience pains: during the treatment, massage period and restoration period.
During the treatment:
When the handpiece acts on the target area, you would experience the sensations of your flesh being pulled by force and discomfort or pains due to the cooling energy. To give you a similar example, it's just like holding an ice cube in your hands for 10 minutes. But such feelings can disappear very soon as skin will go numb because of low temperature. During the 10 min of the beginning of the treatment, the treatment performer would pay extra attention to the sensations of treatment receiver, making timely adjustments in parameters like suction level and temperature according to the feedback.
Massage period: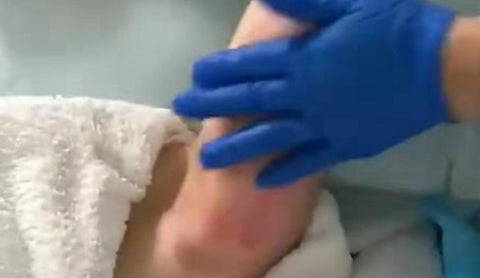 Manual massage on the target area is needed after treatment in order to restore skin temperature and avoid skin damages. Less force.
After the treatment: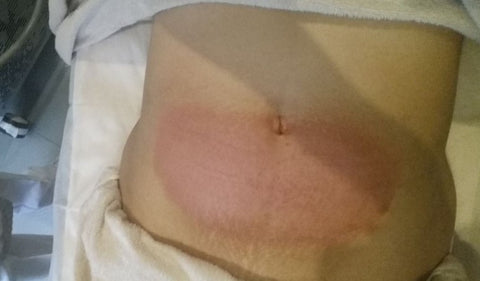 Unlike liposution, fat-freezing treatment won't require you to put on inconvenient close-fitting clothing after treatment. Some side effects including temporary redness, swelling, pains, bruising and numbness will gradually disappear with time.
The things discussed above can probably explain why we why we do not recommend that unprofessional people use the fat freezing machine themselves. The professional beautician can make necessary adjustments in the temperature. The after-treatment massage is also given by professional beautician.
If you take the treatment by yourself, chances are you would experience frostbite or other bad skin reactions. However, it is OK if you can operate the machine well, can bear the pains, have good massage techniques and there is a person who can keep an eye on your sensations and assist you.
How many fat freezing sessions do you need?
In order to achieve optimal treatment results, three treatment sessions on the same area are recommended.
At least one-month interval of two treatment sessions on the same area should be guaranteed.
60 min in each treatment session is recommended.
Who are the qualified treatment candidates?
Those who want to shape some parts of body like arm, waist, abdomen and chin
Those who have a big budget and can not accept invasive procedure.
Those who have relatively low BFR(Body Fat Ratio) and want to further shape body. 

Compared to cavitation treatment that is also a non-invasive procedure, fat-freezing is more effective in helping reduce fat on specific areas.
If you want to see a remarkable fat reduction in a short period of time, fat-freezing still can not be a replacement for liposuction. The proof is that there is still a great number of liposuction practitioners working out there.
Fat freezing target areas
Arms
Thighs
Back
Abdomen
Chin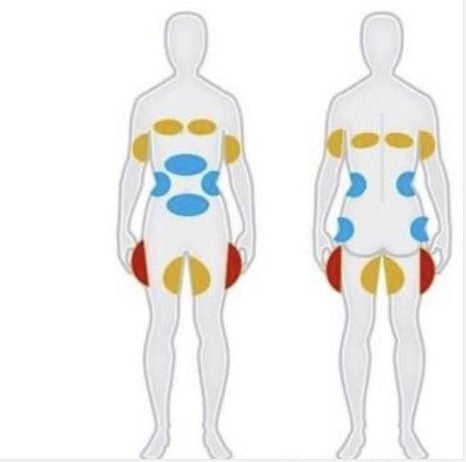 For different target areas, there are handpieces with different sizes available.
220 USD for any one of the handpieces (including shipping cost).
What should you pay attention to after fat freezing treatment?
The only thing you should pay attention to is you should try your best to avoid staying up late, smoking or drinking to keep your metabolic rate. Drinking enough water is necessary as water can help accelerate metabolism.
Comparison
| | | |
| --- | --- | --- |
| Procedure | Treatment frequency | Downtime |
| Cavitation | 10-12 sessions are recommended | No downtime |
| Fat-freezing | 3 sessions are recommended | 3-7 days |
| Liposuction | One session needed | 3-6 months. Close-fitting clothing is needed. Inconvenient. Riskier. |
FAQs Summary
1. Does fat freezing work?
This treatment is absolutely effective.
2. Will the cryotherapy procedure be painful?
There will be a little pain but it will go away soon.
3. Can you do fat freezing at home?
We don't recommend unless you are a professional or have professional help.
4.How many treatments do you need?
We recommend three treatments on the same site.
Please note:
Though the temperature during the treatment can be adjusted to -10 degrees centigrade in almost every fat-freezing machine, such below-zero temperature is not recommended in a procedure. 0-5 degrees centigrade is preferred.
If the treatment receiver wants a lower-temperature procedure, please use at least two anti-freezant Membrane and reduce the treatment time accordingly in order to prevent skin damages.
Wear soft clothing after treatment to avoid rubbing the skin.
Suerbeaty Fat Freezing Machines
Freezing Plate (large area treatment)
waiting to be added...