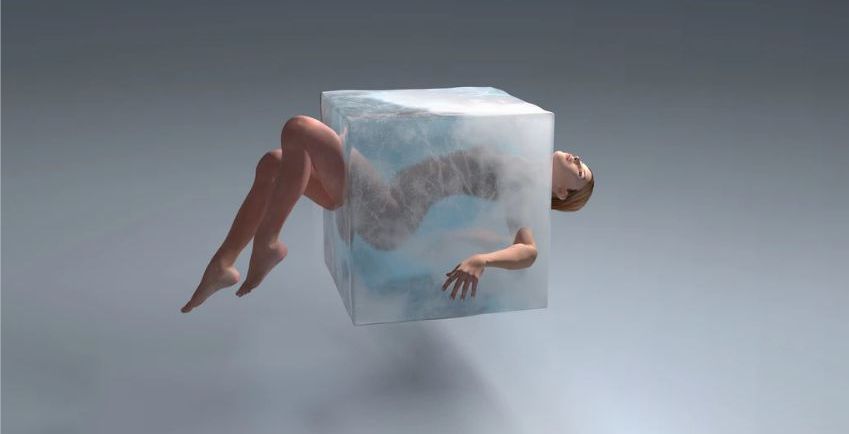 Learn more about Cryotherapy Weight Loss
WHAT IS LOCAL CRYO TREATMENT?
Local Cryotherapy is an effective 4-6-minute therapy specifically geared towards a particular body part to help reduce pain/inflammation, repair tissue damage, aid in post surgery recovery, enhance blood circulation, and improve skin tone.
IS CRYOTHERAPY DANGEROUS?
Not at all! Frozen fat reduction is the use of fat to control the principle of temperature. The cryostat is mainly placed in our subcutaneous tissues, and our cells are frozen, so that our fat cells are prematurely apoptosis and excreted through the new city metabolism.
The process of freezing lipolysis will not cause the patient to feel pain (there is no pain from the injection). Only due to the effect of the vacuum, the patient will feel a slight tension and strong local cold at the treatment site. 
HOW DOES LOCAL CRYOTHERAPY WORK?
Unlike full-body cryotherapy, which uses a cryotherapy sauna, local cryotherapy uses small, handheld devices that apply the nitrogen gas to the trouble area. The treatment only takes minutes to complete and leaves the client with benefits that far exceed what traditional icing can provide. Whether you are looking to improve physical performance,reduce wrinkles or scarring, or relieve pain or inflammation, local cryotherapy is available to provide you with results!
HOW OFTEN CAN I GET CRYOTHERAPY?
For best results it is recommended that client's get Cryotherapy for weight loss 2 to 5 times per week.
THE BENEFITS OF CRYOTHERAPY.
Weight Loss: In addition to hundreds of calories burned during 1 session, cryotherapy can help improve collagen production and boost metabolism. Additionally, many people report a visible reduction in cellulite.
WHAT SHOULD I BE CAUTION?
The equipment must be operated by professionals
Do not use without antifreeze
The equipment must be used by professionals
Patients using the following medical electrical equipment can not use the equipment.
Implanted cardiac pacemakers or other implanted electronic devices;
Life-sustaining artificial heart-lung machines and other equipment;
Portable ECG measurement equipment;
The following patients should be agreed by the professional doctors before using the equipment.
-Patients with acute
-Malignancy
-Patients with Infectious
-Pregnant women;
-Patients with heart
-Patients with fever
-Patients are receiving operation or those with abnormal body phenomenon;
The following patients using this device should be taken care of:
Infants and young children;
Sensory or physically impaired persons;
Cryotherapy Weight Loss Machine
Now, about cryotherapy weight loss, introducing our revolutionary cryo two-handle cooling vacuum fat-freezing cellulite removal slimming machine - the ultimate solution for effective and non-invasive body sculpting. The device utilizes controlled cooling technology to precisely target and eliminate stubborn fat cells, leaving you with a more sculpted and toned physique. It comes with two specially designed handles to provide customized treatment for various parts of the body, including the abdomen, thighs, arms and more. Enjoy the benefits of reduced cellulite pockets, improved skin texture, and reduced cellulite, all without surgery or downtime. Achieve your body goals with confidence with our trusted Cryo Dual Handle Fat Freezer. Start your confidence journey today!
AT THE LAST:
Attention
1)Working method:
Two handle piece can working together atthe same time.or just use one of them ,other one can be turned off.

2)After operation:
After operation
of the skin may appear slight injury, frostbite, pigment, careful nursing.

3)Contraindications:
Liver problems, Raynaud's, severe cold urticaria, cold globulin hematic , cold fiber hypoalbuminemia, severe burns, severe diabetes and older adults, children, frail and very resistant to freezing.